TDS Southern – Project Management for Persimmon Homes
Technical & Development Services (Southern) Limited, acting as Project Managers on behalf of Persimmon Homes, are delighted with the recent progress made on their North Littlehampton development, currently underway at Toddington Lane.
TDS (Southern) Ltd have been involved in the project since 2014, when they were asked by Persimmon Homes to prepare a Land Report, identifying both existing Utilities and available capacity within the local utility network for the proposed scheme.
As well as offering advice and expertise about the Utility supplies, TDS (Southern) Limited, also offer their clients engineering expertise and were instructed by Persimmon Homes, to provide them with engineering project management support, for the duration of the development.
As well as the 1,260 residential plots, TDS (Southern) Limited are also engineering Project Manager on behalf of Persimmon for the Relief Road works, which requires the building of a Road Bridge and Rail bridge to facility the improved connection between the North of the town and the A27 at Crossbush.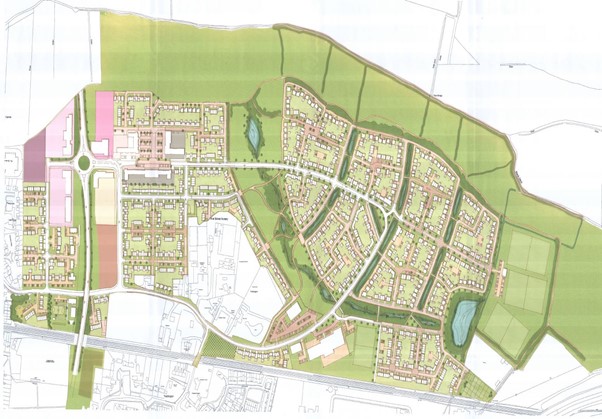 Project Managing SuDS installations
Project Managing SuDS installations: TDS Southern Ltd have recently been appointed as Project Managers for overseeing the installation of a range of SuDS features, on several developments for one of their major House Building clients.
As more Local Authorities begin to insist upon the use of effective Sustainable urban Drainage Systems, as part of their own Planning process, the need to get these installed right first time and in line with the approved design, is now an important issue.
Failure to install SuDS correctly, can lead to sites being issued with stop notices by the local authority engineers. TDS Southern can help with this process and ensure that your site avoids such restrictive measures.
Get in touch on 01403 276888 or email Southern@T-D-S.com to find out more.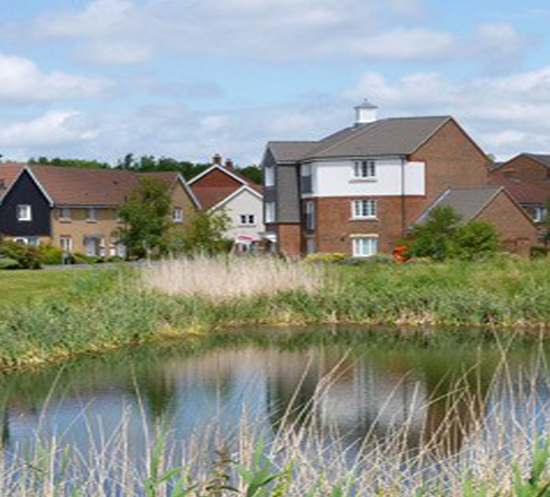 Project Managers on behalf of Persimmon Homes – Littlehampton Relief Road
Technical & Development Services (Southern) Limited, acting as Project Managers on behalf of Persimmon Homes, were delighted with the progress made on the initial phase of the road Bridge construction, required as part of the Littlehampton Relief Road works.
The road itself, which will eventually connect from the junction with East Street and Fitzalan Road, through a new roundabout being constructed on the A259 (Worthing Road), heading in a Northerly direction towards the A27, where it will eventually join the Lyminster Road (A283), just South of the Crossbush roundabout.
The Bridge crossing itself, saw the creation of the Reinforced Concrete Abutments (Wing Walls). The crossing itself was created by lifting 8 no. Precast Concrete Beams (each weighing 40 tonnes) into place, using a 300-tonne crane, installed during the night to minimise disruption around the local road network.
Robin Bishop (TDS Southern Ltd Managing Director) commented "the works went really well, everyone involved played their part, with representatives from Breheny's, BCM, Bains and WSCC, ensuring the works were executed, swiftly and safely."